Media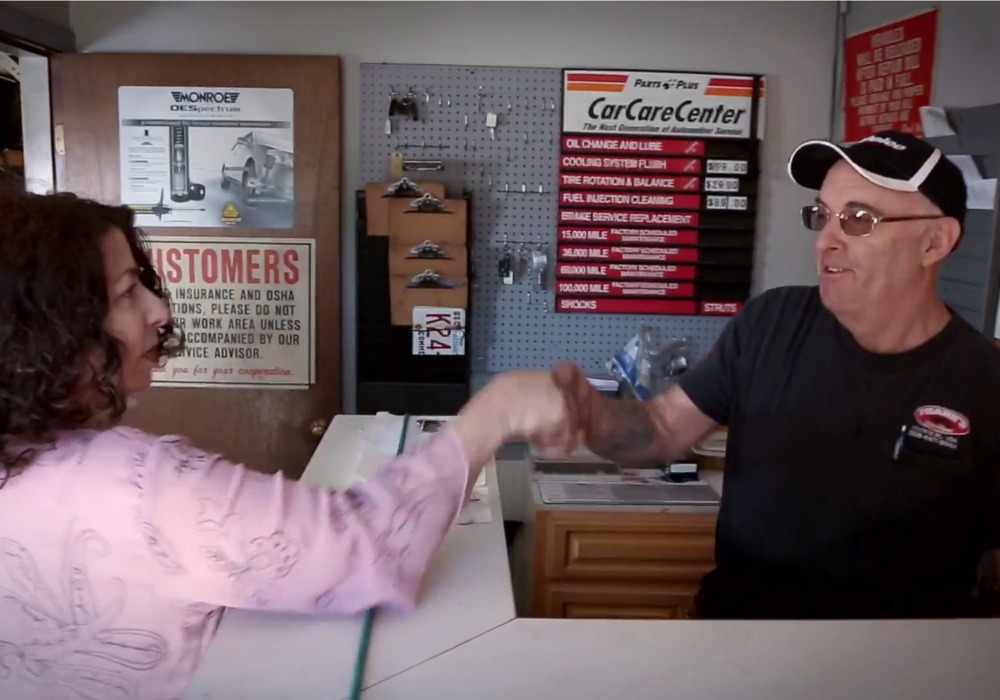 <p><strong>Client</strong></p> <p>Frank Roberts</p>

<p><strong>Business</strong></p> <p>Frank's Auto Repair</p>

<p><strong>Industry</strong></p> <p>Automotive Maintenance</p>

<p><strong>Locations</strong></p> <p>Natick, MA</p>

<p><strong>Employees</strong></p> <p>1 - 9&nbsp;</p>

<p><strong>Solutions</strong></p> <p><a href="https://www.paychex.com/payroll/small-business-payroll">Payroll</a><br /> <a href="https://www.paychex.com/human-resources/workers-compensation">Workers' Compensation</a></p>
Heading
Auto Repair Shop Owner Stays On Track
Description
Frank Roberts used to have his wife run payroll in the early years of his business, but busy schedules made it difficult to be efficient. His CPA brother-in-law recommended making a change. Discover how Paychex keeps Frank's business on track while still maintaining the family atmosphere he appreciates.
Challenge
Running your own business means finding ways to save money and improve cash flow. Frank's Auto Repair tried handling its own payroll, but there were many details such as complying with complex tax laws that left Frank Roberts looking for a better way to handle the process. Frank decided that a small expenditure for a service provider that had the technology and expertise to handle his payroll needs was worth the investment.
How Paychex Helped
Once Frank began using Paychex, he realized that he now could focus on keeping cars running while his payroll company made sure his business kept running. What's better? Frank found out how simple it was when his payroll taxes were remitted automatically and he discovered he could get workers' compensation insurance that allowed him to pay as you go, ultimately saving him money.
Success Strategy
Frank appreciates that Paychex keeps his business on track so that he can focus on fixing cars.
"Having Paychex as my payroll service just makes my life a lot easier, never had a problem with any tax issues or anything, and I also do the workman's comp that comes out every week – what I actually owe, not an estimate or anything – so it just makes life much simpler," Frank says.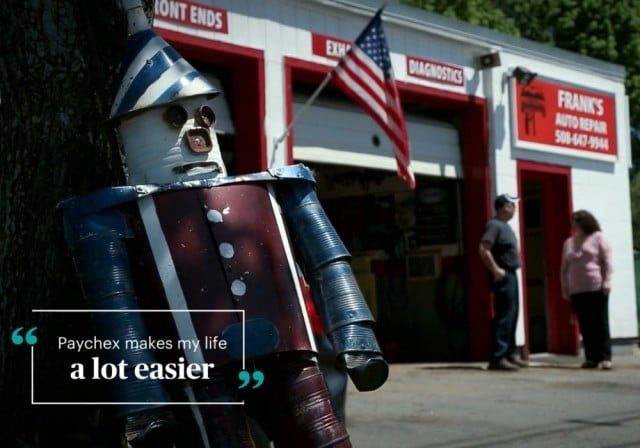 Learn how Frank powered his payroll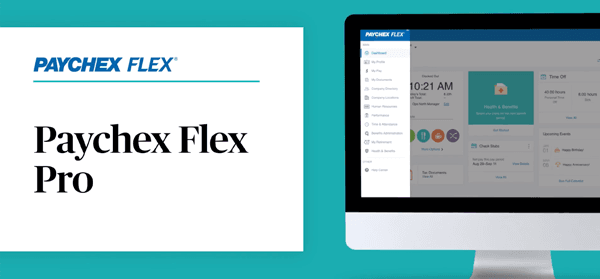 Paychex Flex® Pro
Full-service payroll and HR, hiring, and onboarding services.
Want to simplify your operations too?